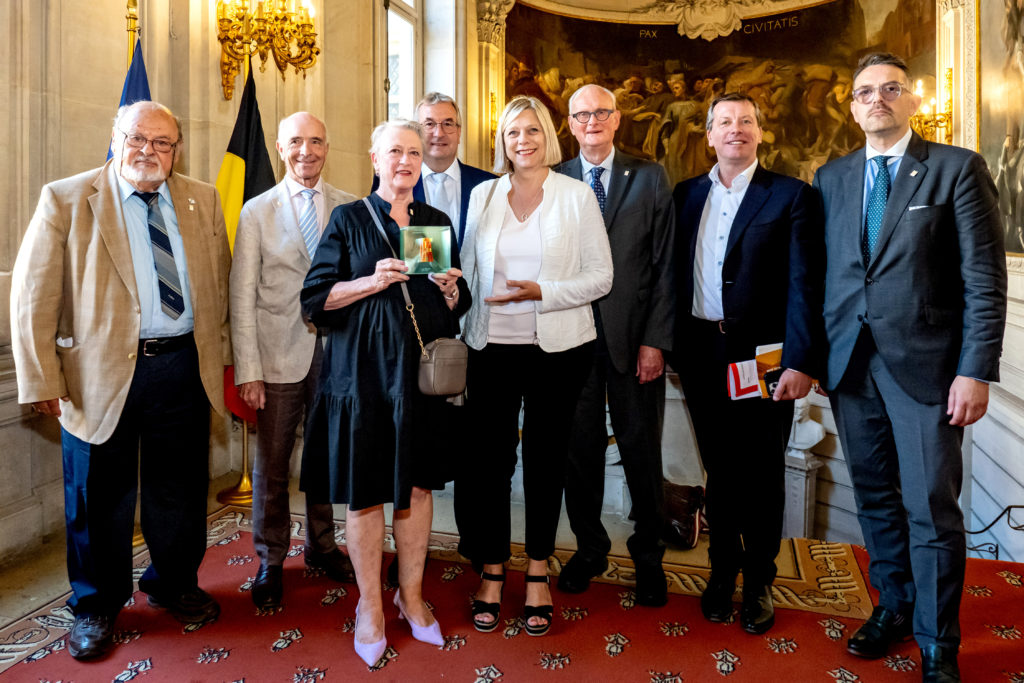 Press conference 2023
The ceremony to celebrate World Fair Play Day 2023 was held this Thursday 7th September. This 4th edition of the event was honoured by the presence of a very special guest: Berit Reiss-Andersen, President of the Norwegian Committee for the Nobel Peace Prize, who was presented with the European Fair Play Movement's 1st "Sport for Peace Award" by the Norwegian Nobel Committee. The ceremony was dedicated to "Peace Through Sport".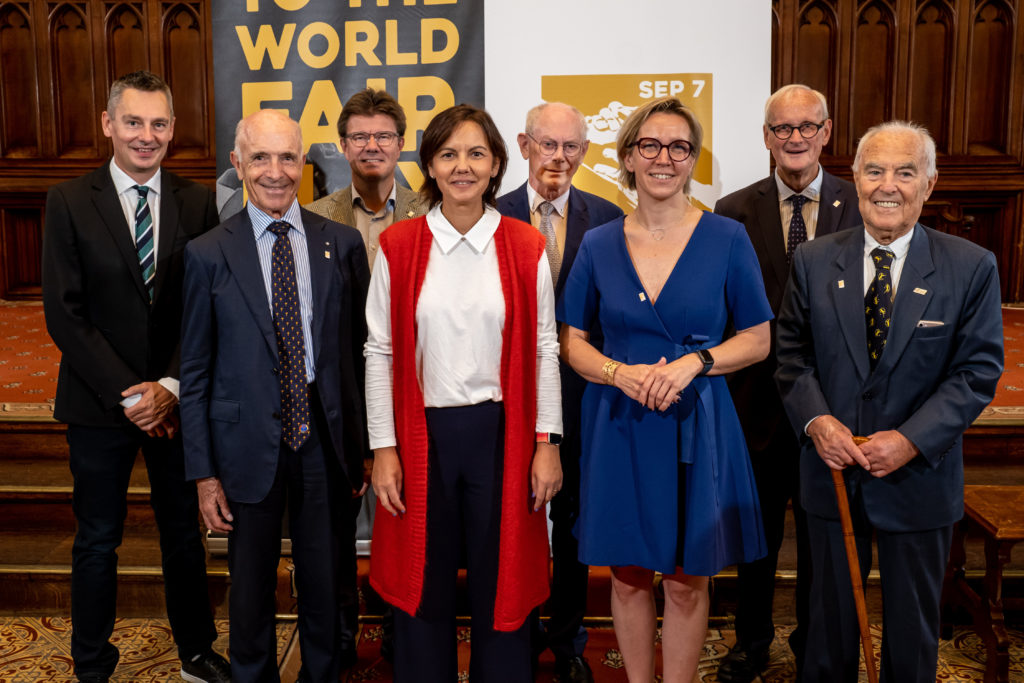 Press conference 2022
According to annual tradition, World Fair Play Day is celebrated in the Gothic Hall of Brussels City Hall. For this edition, it will take place in the company of Dominique Monami, Vice President of the BOIC and Olympic medallist, Sven Gatz, Government Minister for the Brussels Capital Region, and Herman Van Rompuy, former President of the European Council and Minister of State.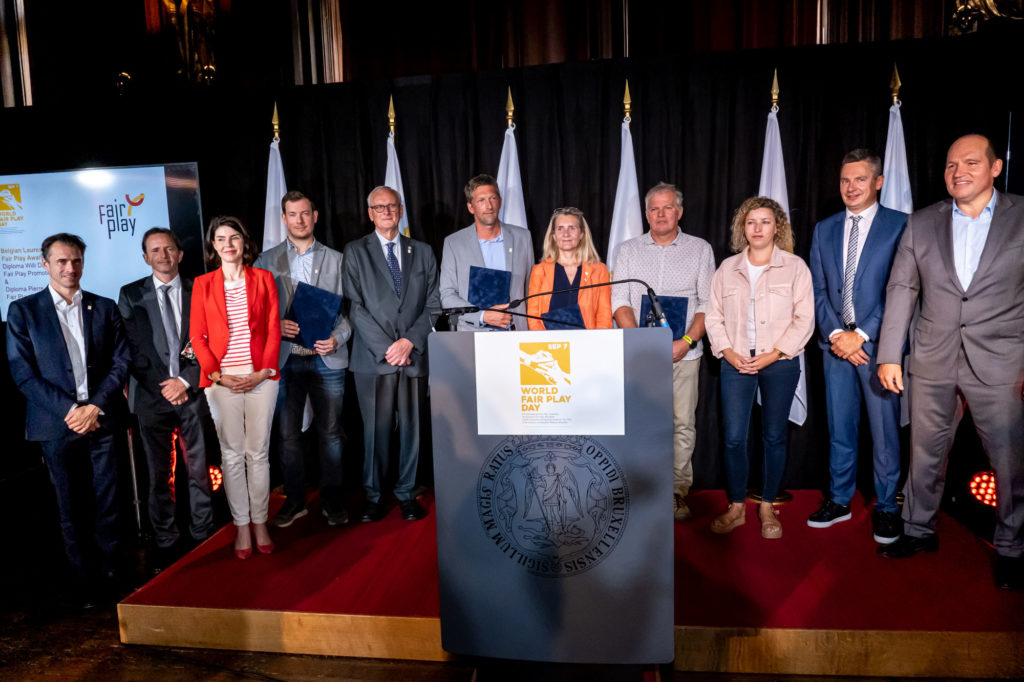 Press conference 2021
You will already know about Fair Play Day, which has been held each year on 7th September for the past 8 years, on the initiative of Panathlon Wallonie-Bruxelles. As the name suggests, Fair Play Day is designed to defend the values of Fair Play and sporting ethics wherever sport, in all its forms, is played and enjoyed. Fair Play Day also underlines that fact that Fair Play can be promoted by via large-scale programmes, as well as through simple actions and gestures.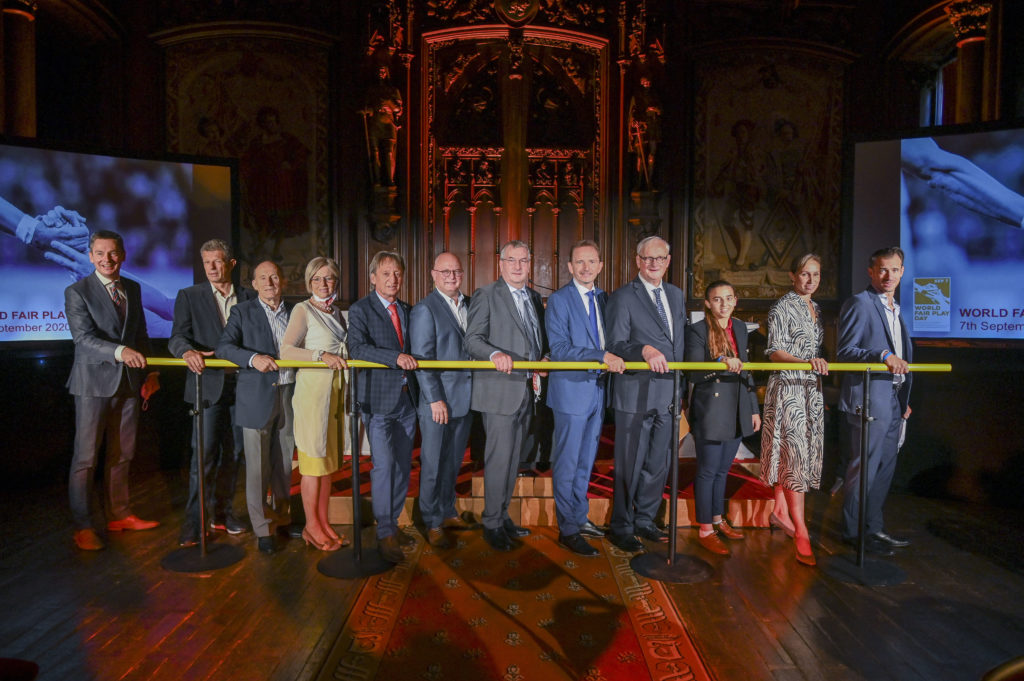 Press conference 2020
Monday 7 September saw the staging of the first-ever "World Fair Play Day". The official launch of this date on an international level as the "World Fair Play Day" by the 4 founding institutions: the International Fair Play Committee (CIFP), the European Fair Play Movement and the International Panathlon. This initiative is the brainchild of our own Wallonia-Brussels Panathlon, which aims to defend the values of Fair Play through the promotion of all forms of sport.