The Polish Olympic Committee's Fair Play Run – 70,000 joys
Celebrating the World Fair Play Day on 7 September 2021, the Polish Olympic Committee's Fair Play Club organised a nationwide initiative for children and youths from primary and secondary schools – #POC'sFairPlayRun. The campaign was implemented to promote the idea of fair play and ethical values in sport.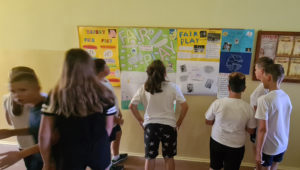 The concept of #POC'sFairPlayRun goes beyond breaking records! It strives to promote the idea of fair play among the biggest number of students possible. The sporting event was teamed up with other educational initiatives. In addition, within specified time frames teachers organised lessons at their schools which were focused on the importance of fair play in sport and life, engaged students in arts and creative projects to make photo stories, videos, posters, art works, fair play codes and even musical pieces.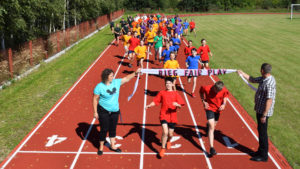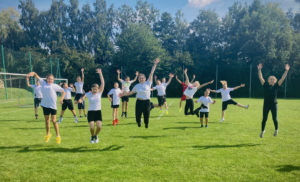 "We believe that sport that reflects the spirit of fair play shapes the morality of younger and older children, improves education and reinforces promotion of harmony and peace. To highlight this idea, we invited teachers across Poland to take part in the initiative and organise #POC'sFairPlayRun as part of their physical education classes from 7 until 10 September this year," said Andrzej Kraśnicki, the President of the Polish Olympic Committee.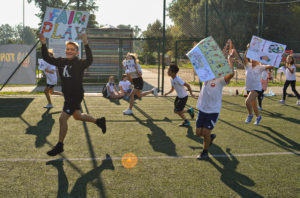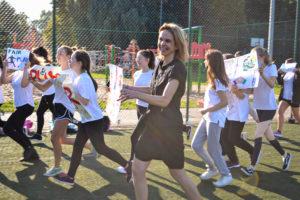 "#POC'sFairPlayRun staged to celebrate the Word Fair Play Day met with massive interest. The competition was entered by 291 schools from all across Poland, including Polish Olympic Contestants Schools. The initiative was joined by more than 70,000 students," said Hanna Wawrowska, the Chair of the POC's Fair Play Club.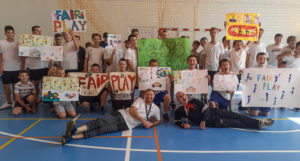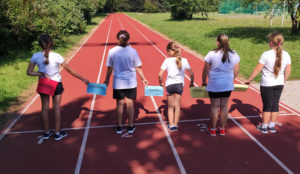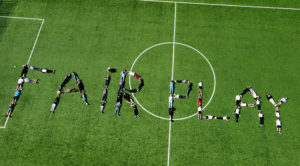 "I believe that whilst promoting the idea of fair play today, we should be mainly addressing our message to young people. It's our best investment in the future. To educate the young generation! Obviously, in order to do that we need the experience and the charisma of great athletes and coaches. Our activities should embrace sporting associations and organisations, the academic community, people of culture, parents and naturally the media without which our mission would be incomplete and lack its massive impact," added the Chair of Fair Play Club of the Polish Olympic Committee.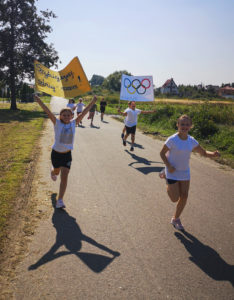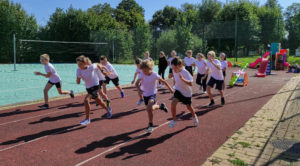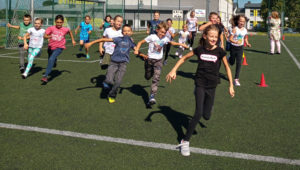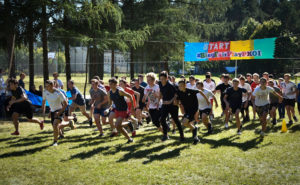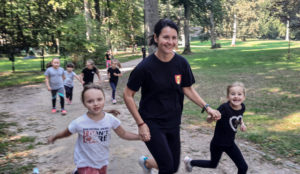 The project is implemented as part of nationwide celebrations of the World Fair Play Day.  We hope that on 7 September next year even more young people will join #POC'sFairPlayRun.
""This day is vital as we seek to make the world a better place to live and grow up in through the example of sport in fair play," said Jeno Kamüti, the President of the International Committee for Fair Play.
Selected fragments of highlights from campaign participants:
The Fair Play Run initiative in our school features talks about the impact of the idea of fair play in sport and in our lives. Children were braving the longest distances possible, challenging their weaknesses. I am very glad that thanks to commitment of grade 1 to 3 head teachers, basically the entire school took part in the initiative. We covered approx. 900 km, what translates into more than 1.5 km per student! Teachers joined the fray, too.
Primary School No. 3 in Choszczno
We are very excited to be able to take part in this great initiative. All grades from our school were keen to join the run. After the contest, tired but happy and smiling children continued to have fun by open fires. Thank you and all the best.
Students of Primary School in Bukowo
The Polish Olympic Committee's Fair Play Run was held on 7 September at the Polish Olympians Primary School No. 5 in Wałcz. Second and third grade students competed on the Wałcz Euro arena amid scenic views. "The most important thing is not to win, but to take part, just as the most important thing in life is not the triumph, but the struggle. The essential thing is not to have conquered, but to have fought well" – goes the Olympic motto quoted by Principal Violetta Kamińska who addressed her words to everyone.
Polish Olympic Contestants Primary School No. 35 in Wałcz
Putting competition and rivalry aside, we all ran together for Fair Play. Everyone is a winner. Cheerful and smiling, we strolled back to school.
Stefan Żeromski Public Primary School in Kurozwęki
There is a lot of interest in fair play, even though its importance seems to be widely known. We hope that the Fair Play Day will become a permanent fixture on the sporting calendar of Rudniki school.  
Andrzej Wajda Public Primary School in Rudniki